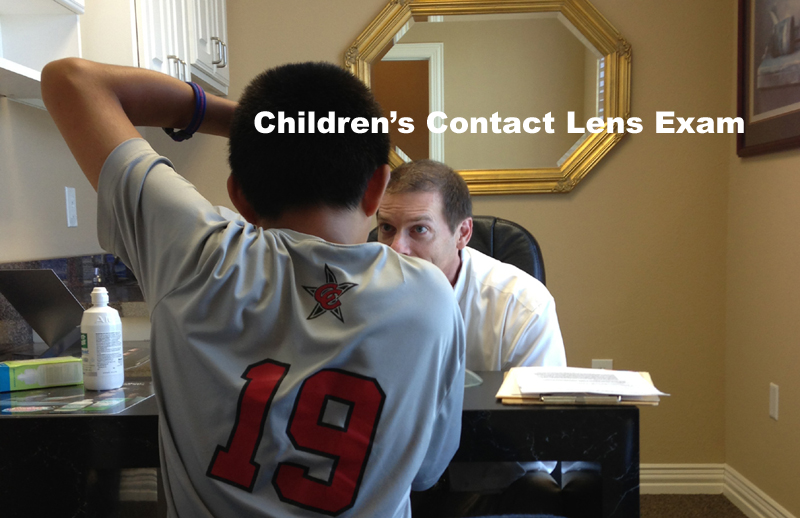 At what age can children start wearing contacts?
Dr. Battani doesn't specify a certain age when a child can start wearing contacts because he goes by a child's maturity. If you are considering contact lenses for your child, take a look at how your child handles other responsibilities. Does the child have good hygiene and is their bedroom clean? Does the individual remember to wash their hands when leaving the rest room, etc.
If your child needs frequent reminders to keep things clean and follow good hygiene practices, he or she may not be ready for the responsibilities of wearing and caring for contact lenses.
The average age for wearing contact lenses for the first time at Dr. Battani's practice is 12 years old. But he has fitted contacts to a child as early as 9 years old.
What kind of contact lenses does Dr. Battani recommend for children?
Dr. Battani usually recommends frequent replacement lenses for active young people. Monthly replacement soft disposable lenses are ideal for first time wearers, because they have the advantage of fresh lens material every thirty days, and the ease of handling of the more substantial monthly lenses.
Contact lens for sports
Contact lenses offer a number of advantages for children who play sports. Enhanced peripheral vision and ability to track moving objects optimize athletic performance, by increasing reaction time. Also, the correction remains stable throughout the athletic contest and the patient never has to worry about fogging lenses.
Still need to have glasses after switching to contact lenses
Dr. Battani recommends that all contact lens wearers own a pair of glasses for backup. You should never be forced to over wear your contact lenses because you do not have a viable alternative. Also, you don't want to be in the predicament of getting an eye infection and be faced with driving your motor vehicle without correction, because your eye Dr. has banned contact lens wear until the infection has resolved.
Dr. Battani takes the time to give the individual training class to first time contact lens wearers.
This is not delegated to a technician.
Although this is probably not cost effective for a busy practice, Dr. Battani feels that it is important for first time wearers to learn proper care and handling, as well as hygiene from the horse's mouth. This is not to say that a technician couldn't convey this important aspect of care, but the doctor's goal is to create successful, knowledgeable long term wearers. Proper training combined with aseptic technique is the key to avoiding pathogens that may cause sight threatening infections. Dr. Battani feels strongly about investing the time in the healthy future of his patients.

Dr. Battani is very patient and a good teacher as well.
The experience of learning the new motor skills involved with insertion and removal of a contact lens can be very frustrating to almost anyone. Dr. Battani is very patient, and will take the necessary time with you to ensure your success in mastering the technique successfully. So, if you have tried wearing contact lenses but weren't successful, come see Dr. Battani. In most cases, he can help.